Description
86″ Wall-Mounted PCAP Outdoor Touch Screen – OW75D-T2
This 86″ Interactive PCAP Outdoor Touch Screen boasts a range of unique features perfect for outdoor Digital Signage. High-bright, tamperproof, commercial grade, temperature control and choice of media players. Use the USB updated built in plug and play media player or for more demanding Digital Signage Content, use an external media player via the built in HDMI or VGA ports hidden within the unit.
The displays are fitted with commercial grade panels providing them with a wide viewing angle, improved colour, contrast and brightness as well as the ability to be used 24 hours a day. With an eco-friendly power timer you can be assured of their green credentials and low operating costs.
PCAP Touch Screen
IP65 Rated
Wall mounted (either landscape or portrait orientation)
Weatherproof
Secured with a vandal proof steel enclosure
Fitted with toughened glass to prevent glare.
Available in a variety of sizes.
Click HERE for the range of Outdoor Wall Mounted Digital signage
Full specification Sheet HERE
Add the Content Management Upgrade HERE
Add the award winning Software Subscription For life HERE
PCAP Outdoor Touch Screen
State-of-the-art Projected Capacitive interactive technology offers the most responsive and sensitive touch experience available. Designed for commercial applications, PCAP touch technology works by fixing a sensor grid between a layer of cover glass and the LCD panel, when a finger touches the glass the grid detects the coordinates of the touch point. PCAP is not affected by dust or debris, and allows for up to 10 touch points and offers superior optical quality.
Sunlight Readable
---
Brightness is of the utmost importance when using outdoor screens. These displays use commercial grade High-Bright panels(2000 cd/m2); 4 times brighter than your standard TV, allowing effortless legibility in direct sunlight. The display also has an ambient light sensor that will automatically alter the screens brightness based on the displays surrounding light levels. Leaving the screen with the best clarity whilst also conserving energy. Anti-reflective glass also comes as standard.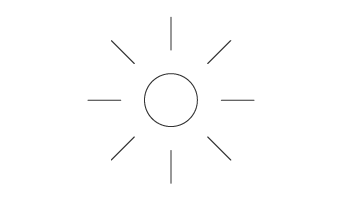 Outdoor
---
Designed with robust, corrosion protected casing to protect against the elements and the public. With an IP65 rating, it protects the display from any wet weather conditions and also features waterproof over-molded AV connectors. The enclosures are made from mild steel and has thermally toughened glass.
Temperature control & 24/7 use
---
This system includes an internal air-conditioning system that allows the screens to be in constant use in an outdoor environment. Internal fans keep the panel and other internal components at the optimum working temperature; ensuring a long and reliable life for your display.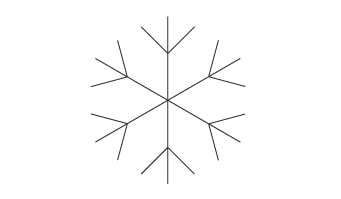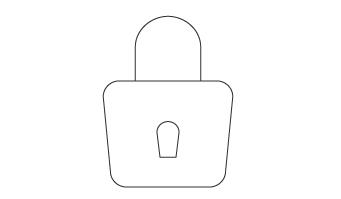 Complimentary Wall Mount for PCAP Outdoor Touch Screen
---
These commercial grade displays can be mounted in either landscape or portrait orientation with the included wall mount. The mount also features a locking mechanism to avoid any tampering.
Internal USB Plug & Play HD Media Player
---
The built-in HD media player allows you to load your full screen media onto a USB stick, then plug and play. Your content will be played on a continuous loop in full screen only.
Media Formats: Video (MPG, AVI, MP4, RM, RMVB, TS), Audio (MP3, WMA), Image (JPG, GIF, BMP, PNG)
Resolution: 1080 x 1920
Storage: 6GB
CPU: Duel-Core Cortex-A9 @1.6GHz
GPU: Mali-400 MP4 @400MHz
RAM: 1GB DDR3
USB: 2.0 x 2
OS: Android 4.2.2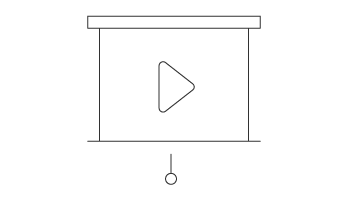 Full specification Sheet HERE
Add the Content Management Upgrade HERE
Add the award winning Software Subscription For life HERE
Sunlight Readable
Brightness is key when using outdoor Digital Signage, our Outdoor Digital Advertising Displays use Ultra High Brightness panels (2,500 cd/m2) more than 4 times brighter than a standard LCD panel to allow easy readability in direct sunlight. (*22 inch is 2,000cd/m2).
Weatherproof Outdoor Digital Advertising Display
Suitable for the harshest of outdoor conditions – designed with a robust, corrosion protected, outer casing to give protection from both the elements and the public. The outer casing has an IP65 rating which means it keeps out all airborne swarf, dust and other particles as well as being protected from any wet weather conditions; broadening the range of possible environments.
Vandal Proof Outdoor Digital Advertising Display
The outer casing of our Outdoor Digital Signage Advertising Displays is made from mild steel as well as having thermally toughened glass. Controls and openings are hidden and not accessible by passersby.
Smart Temperature Control System
Not only are the outdoor digital signage displays able to withstand hot and cold surroundings but they are able to manage the internal conditions to maximise the life of your product. Built in air-conditioning can now be tailored to allow the display to work at an optimal level in any climate.
Plug and Play
The Outdoor Digital Advertising Displays come with a built in HD Android media player, allowing you to update them using a USB memory stick. Load your pictures and videos onto a USB memory stick then insert it into the display, which will copy the files into its internal flash memory. Once you remove the memory stick the screen will then start playing the pictures and videos in a continuous loop.
PCAP Outdoor Touch Screen offers Anti-Reflective Glass
The glass frontage is also anti-reflective to help defuse direct sunlight shining on the display, improving overall clarity.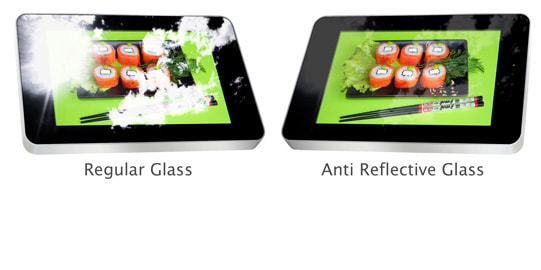 Free Landscape/Portrait Wall Mount | Outdoor Digital Advertising Display
The display can be mounted in either landscape or portrait orientation, depending on the application. We also include a free wall mounting bracket that allows you to install your display in either landscape or portrait orientation and lock it in place.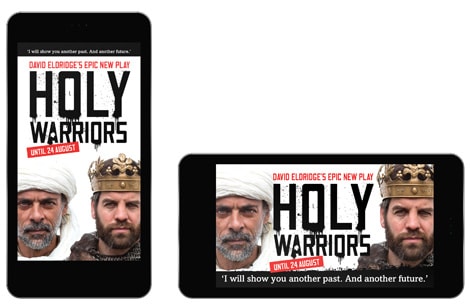 Hardware Modification
Optional extras include a touch screen upgrade, a 3G antenna for wireless updates and a built in camera for user interactivity. Other hardware integration is available on request.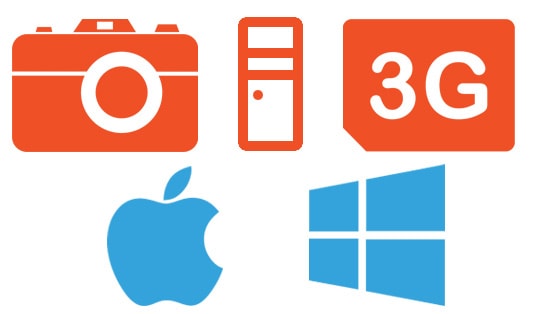 Optional Network Upgrade available for PCAP Outdoor Touch Screens
For a small charge you can also upgrade your screen to be networked, allowing you to remotely update your outdoor digital signage screen via LAN, WiFi or 3G.
Case studies PCAP Outdoor Touch Screens

Product Code
OW22D
OW32D
OW43D
OW49D
OW55D
OW65D
Diagonal Size (inch)
22″
32″
43″
49″
55″
65″
Resolution
1080×1920
Display Area (mm)
270×477
396×702
526×934
603×1073
684×1215
803.5×1428.5
Pixel Pitch
0.2537x 0.2537
0.36375×0.36375
0.1615×0.4845
0.565 x 0.565
0.21×0.63
0.744 x 0.744
Brightness (cd/m2)
2000
2,500
Colour
1.06 Billon
16.7 M
1.06 Billon
1.073 G
1.06 Billon
Viewing Angle
178°
Contrast Ratio
8000:1
Power Consumption (W)
130
190
250
300
430
550
Input Voltage
AC100-240V(50Hz-60Hz)
Lifespan (hours)
50,000
Media Formats
Video (MPG, AVI, MP4), Image (JPG, BMP, PNG), Audio (MP3)
AV Signal Inputs
HDMI and VGA
Enclosure Protection
IP65
Operating Temperature
-10°C to 50°C
Operating Humidity
10% to 80%
Net Weight (kg)
20.05
35
52
74
76.5
95
Overall Unit Size (WxHxD mm)
397x737x120
516x1041x130
670x1410x140
746x1500x140
817x1637x145
990x1910x140
Optional Extras
Touch Screen, Network, Camera
Accessories
AC Power Cable, Remote Control, HDMI Cable, Lockable Wall Mount