Description

Newline ELARA 65″ Android 11 IR Touchscreen
Education Product Brochure HERE
Enhanced Wifi & Bluetooth
Powered USB Type-C
Secure User Profiles
Broad Compatibility
High Quality Sound System
Wide Range of Sizes 65"/75"/86"
USER PROFILE SETTINGS
Home screen and carefully tailored settings can be saved for users, teams, or departments. Eliminate the hassle of device and user switching – no more logging into devices and customizing the screen for your session. Perfect for today's flexible workspaces.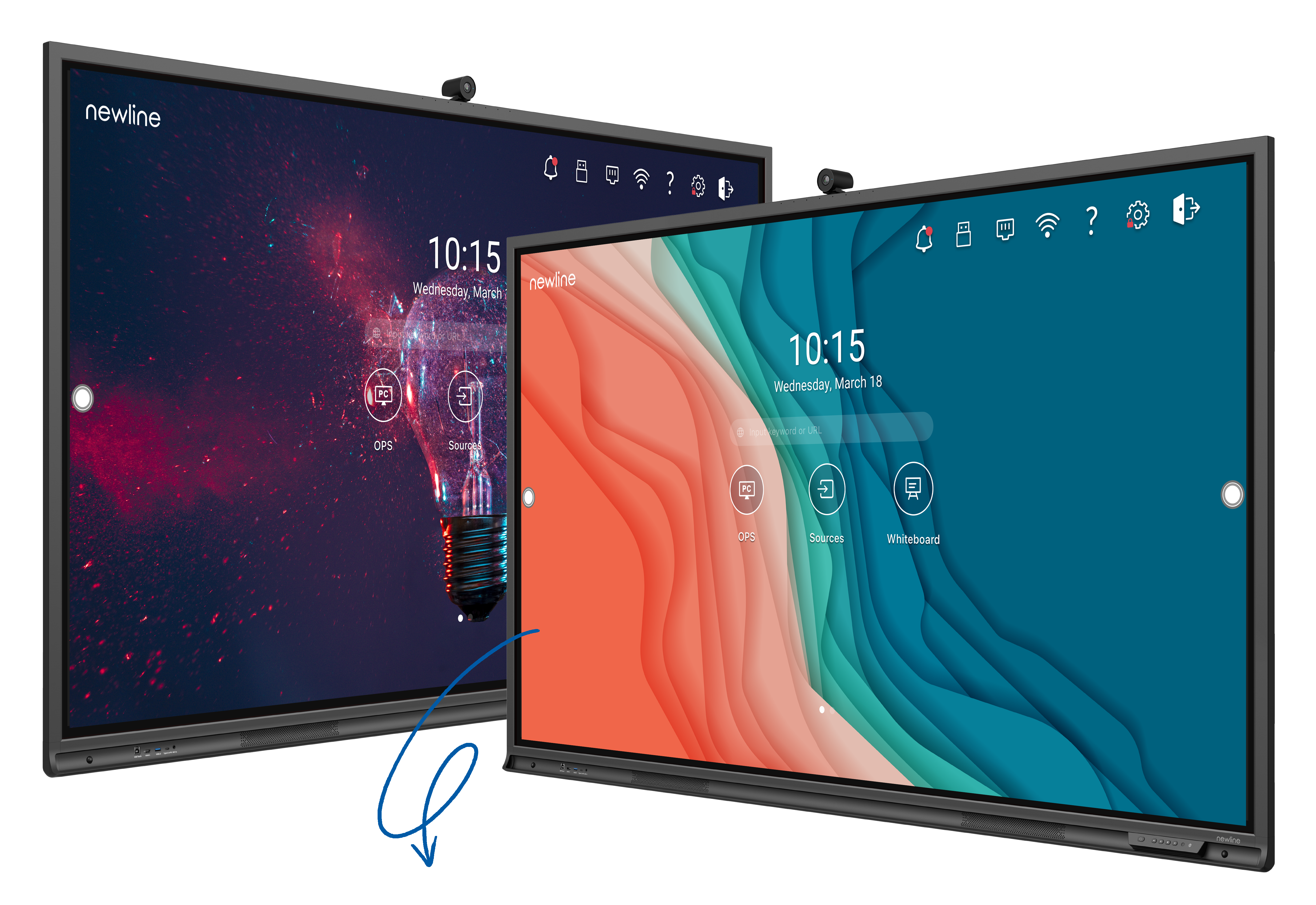 My user profile keeps my favourite theme, apps and personal settings!
PROXIMITY SENSOR FOR AN ECO-FRIENDLY WORKSPACE
Equipped with Proximity Sensor, the Newline Elara will power on/off automatically based on human presence in the room.
REDEFINE CLARITY WITH NEWLINE'S CERTIFIED OPTICAL BONDING
By glueing the glass and the LED panel together, we can provide you with the widest viewing angle possible, no glare, more vibrant colours and a world-class touch and writing experience!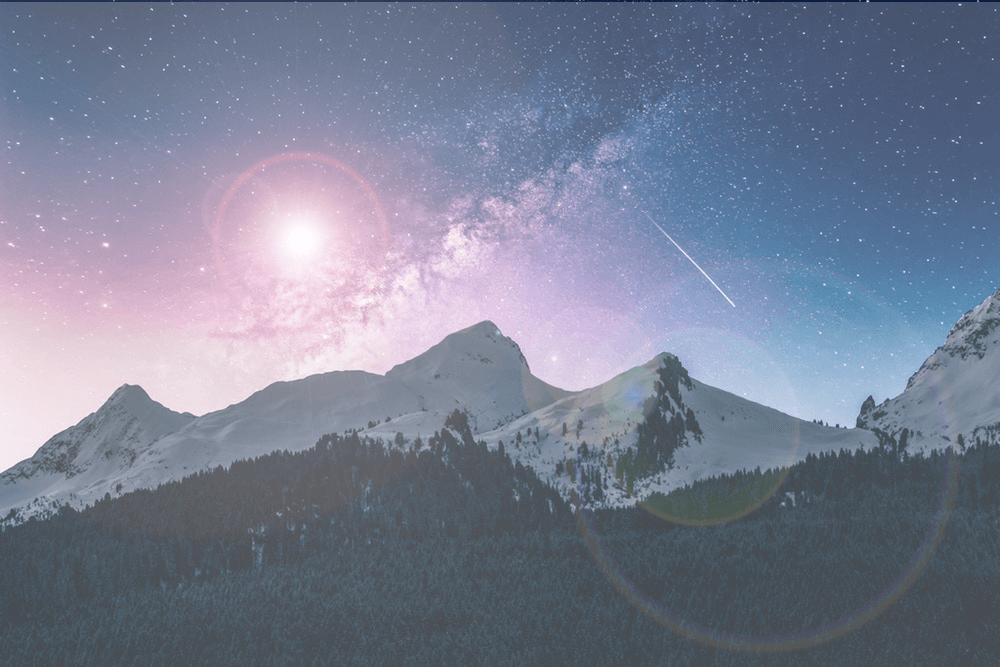 PLUG AND PLAY ALL THE WAY
Streaming your setup with fast and easy USB-C connection. Thanks to plug & play USB-C, your entire setup process requires plugging in one cable – which transports data, audio, video and power. Connect and disconnect immediately or switch devices without any hassle – just plug in and get straight to teaching. No more delays or troubleshooting!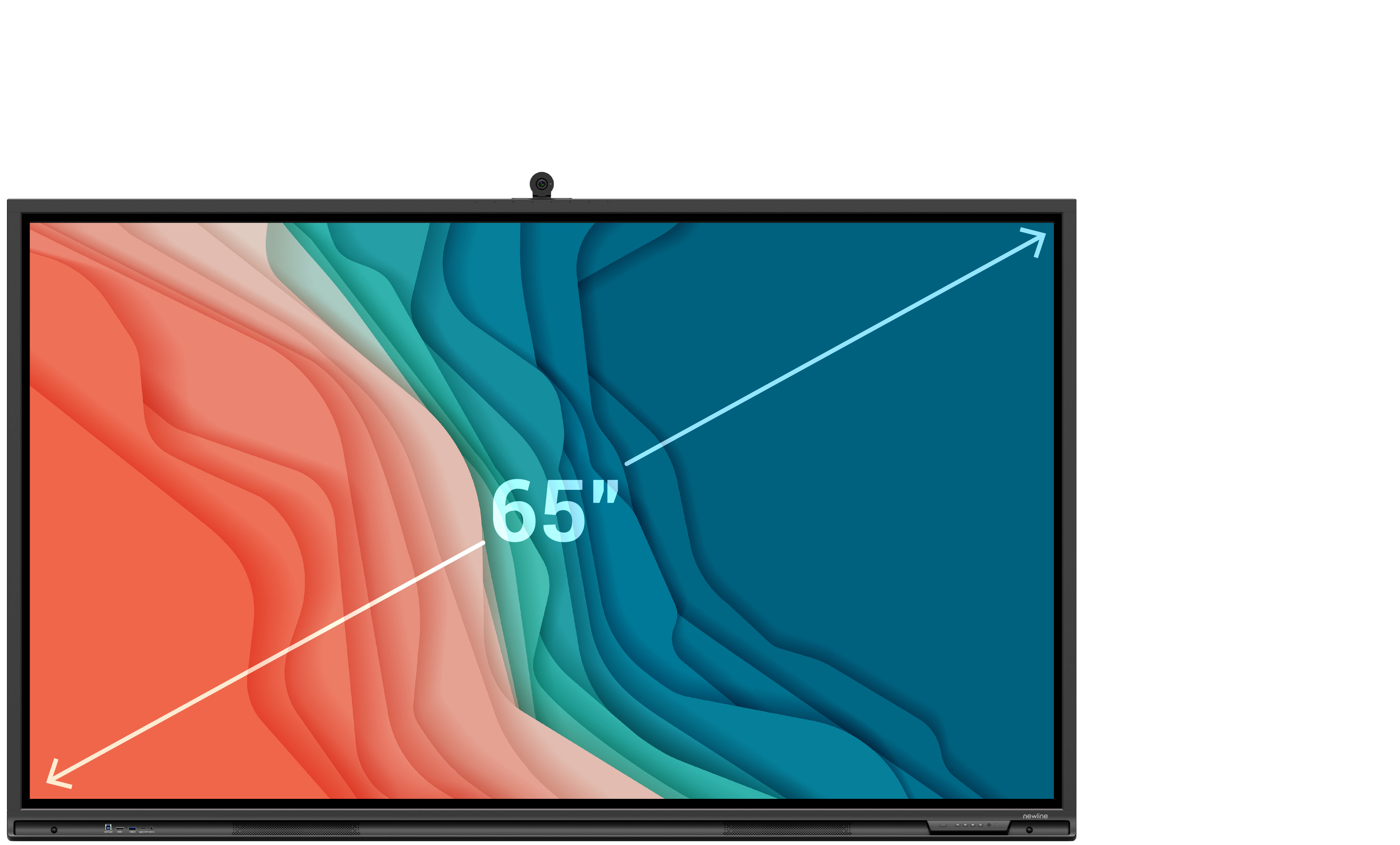 DISPLAY
Screen Size 65″
Display Area (mm) 1428 × 804
Weight (kg) 39
Touch Technology IR
Resolution 3840 × 2160 (4K)
Viewing Angle 178°
Backlight LED
AUDIO & VIDEO
Sound 20 W x 2 + 15 W x 1
Camera Included
Microphone 8 array
Click HERE for the full Newline Range