Description
The Samsung Flip is an award winning interactive display that enables efficient collaboration and streamlines productivity. Notate, present and distribute ideas in either landscape or portrait orientation to help your team work faster, smarter and better together. Easily connect and collaborate with mobile devices and search through clearly divided digital Flip pages.
Flip Design
---
Meeting notation no longer needs to be uncomfortable, leveraging the pivot height allows you to align the Flip at your ideal level. Configure the display in portrait or landscape orientation to maximize writing space. The use of page dividers and the seamless scroll allow you to scroll through up to 20 pages of content.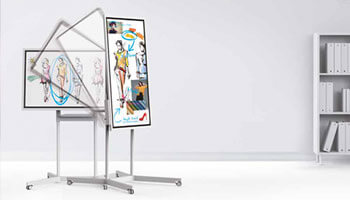 Flip Notation
---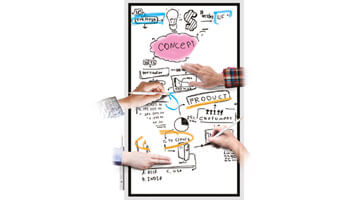 The display can showcase smooth, fast writing in a variety of colours and styles to bring your unique style to the conversation. Use either the embedded pen or virtually any writing tool to add your ideas onto the display. To erase any notations simply swipe your hand across the area that needs to be deleted.
Flip Solution
---
Ensure all meetings start on time by activating the screen using the embedded sensors. The display can be activated when approached or when the pen is removed from its holder. The Samsung Flip also stores meeting notes in real time, allowing the meeting to flow as there is no need to stop and save. These notes can then be located from the central storage database by using the search and navigation functionalities. Distribute these notes digitally via email, network or USB to colleagues preventing information being erased, ruined or lost.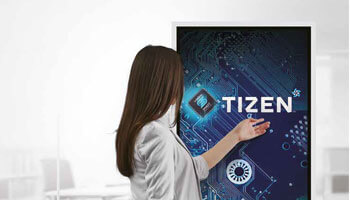 Flip Experience
---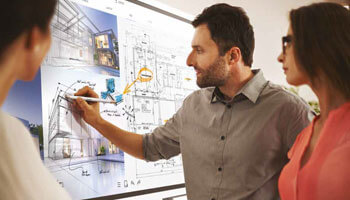 Using the Samsung Flips versatile connectivity you can take your meeting to the next level. You can introduce images, charts or other files directly from your personal devices in clear, easy-to-read format. Integrated NFC and screen mirroring technologies allow participants to mirror content from smartphones onto the display and vice versa.
Flip Protection
---
The Samsung Flip safeguards your meeting information using its airtight, password based security system. Although the display allows many users and access points it also ensures that confidential meeting information remains in the correct hands.